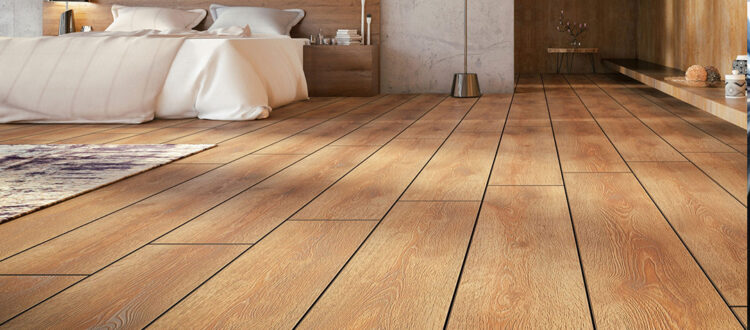 Choosing the right type of flooring for your house is significant. It makes a big difference to the appearance and ambiance of the house. It is the first thing a visitor notices when he comes in. In most cases, the type of flooring reflects the way of life of the family.
There are many considerations you need to think about before hastily picking the type of flooring you want for your house.
Be conscious with your budget
Visualise the looks and feels you want to have
Know the measure of the floor area
Think about how each room will be used and by whom
Evaluate health consideration
Consider the maintenance and cleanliness
The types of flooring come in many choices. One specific type of flooring is available in not less than two kinds of style, but we will not discuss that one by one. Let's focus on the most popular and common types of flooring used and recommended by home builders.
Tile Flooring
If you want a durable floor, tile flooring is the best solution for you. Tiles last a long time, even if you place it in the high-traffic area of your house. Tiles require less maintenance. It withstands water, paint, and food spills. Most tiles will last for many years if it's cared properly. This includes not using acidic products to clean the tiles. Aside from its quality, you'll have many choices in terms of styles and colors.
Hardwood Flooring
Hardwood flooring is known to last a lifetime. It improves its appearance and quality over the period of time. Compared to other flooring, it is the healthiest since it is from an organic origin. It does not attract dust and allergens that cause harm to the kids. It does not trap unpleasant odors as well.
Hardwood flooring gives a rich look to your house. One important feature of a hardwood flooring is that it is timeless. Other flooring go in and out of fashion, but hardwood stays in trend.
Laminate Flooring
One of the cheapest flooring available in the market is the laminate flooring. This is good for you if you have a tight budget. It provides a durable surface that is resistant to burns, stains, and hardly fades. Also, it needs low maintenance and it is really easy to install compared to other floorings.
Carpet Flooring
The softest flooring anyone can ask for is the carpet. Its soft texture gives anyone in the house a comfortable surface to walk in to. Just like laminate flooring, it is easy to install. It does not need any expert to put it up. Carpet flooring is an advantage to areas with cooler climate since it is warm to the feet.
If you want a different look for each room surface in your house, carpet flooring has many designs and colors you can choose from.
If you are confused on which types of flooring you want, you can always have more than one type of flooring in your house. You can experiment with its design