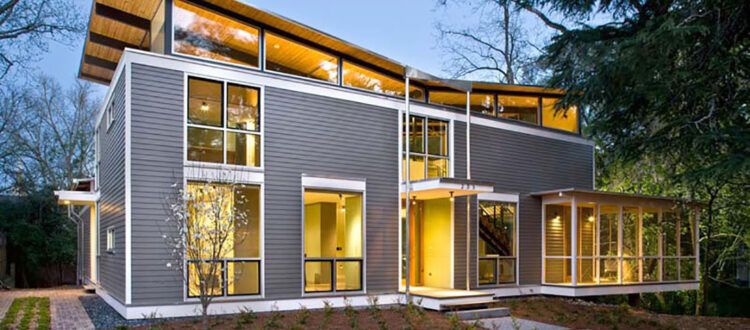 5 reasons why you need to have an energy efficient home
Construction of energy efficient homes is increasing. Not only because people wants to be updated with what's in, but because it has numerous benefits to every individual.
It helps you save money, a lot.
Having an energy efficient home is a wise investment. You're saving yourself and your family a large amount of money. According to the cost of living index done by Expatistan, one person in Thailand has an average electricity bill amounting to 1,983 ฿ for only a month. This amount does not include the internet usage and other appliances that consume electricity such as microwave, washing machines, etc.
An energy efficient home uses less energy daily compared to homes that are not. It has been proven that energy efficient appliances and house materials can help you save 30-75% on energy bills. The money that you have saved from energy use can be used for other beneficial things. It improves the quality of life.
Living in an energy efficient home has a guarantee of having a comfortable and a less worry life. Lights are more natural which is good for your eyes. The appliances do not emit chemicals which benefits your health. With an energy efficient window, you can have a warm temperature during winter and cool temperature during summer. You can have a consistent temperature inside your house despite the changing season.
It supports the economy of your country
You are not only saving money for yourself, but you are also helping the economy of your country. Energy efficient homes enable each family to save the country's money in energy costs. The money can reach up to billions a year. The money saved by every family can give jobs, improve infrastructure and faster repairs for the betterment of the country.
It addresses environmental issue
Environmental issue is a hot topic. The future of your family and the generation to come relies on how you treat the environment. There have been many projects and actions taken to save mother earth, u these are not enough. While the environment and other private organization help reduce the emission of chemicals, most families are producing chemicals daily from the appliances they used. Saving the environment is not a one man's job.
The appliances used by families increase the burning of fossil fuels and emission of gasses which can totally affect the environment. With an energy efficient home, you and your family are taking your part on addressing the environmental issues. You are generating less pollution. This is also a great way to reach your kids about taking good care of the mother earth.
It attracts potential buyers
If time comes when you need to sell your house, you have less to worry. An energy efficient home is attractive to buyers, especially to those are who are conscious about environment.
With the higher demand of electricity and rising economy, it is safe to invest wisely. Having an energy efficient home is a wise decision that you and your family will not regret. Contact Sotech in Phuket now and start planning your energy efficient home.