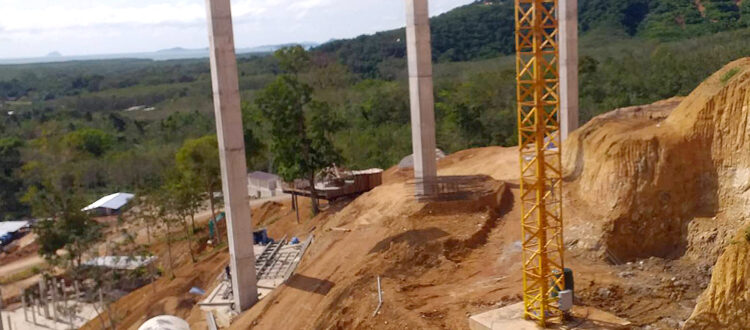 Skywalk Samet Nangshe viewpoint Phang Nga – Update #1
Sotech Asia builds 40 meters high steel reinforced concrete columns without bracing beams for the new Skywalk at Samet Nangshe viewpoint in Phang Nga.
We are using jumpform system formwork and working platforms for cleaning/fixing of the formwork, steel fixing and concreting. The formwork supports itself on the concrete cast earlier so it does not rely on support or access from other parts of the building or permanent works.
The completion of the Skywalk will be a 180-meter steel trust supported by the 10 columns with a 500 sqm triple-layer 30 mm laminated glass with interlayer and ultra-clear temper glass.
Sotech Asia offers structural design, value engineering and constructions works for your project in Phuket, Phang Nga and Krabi.