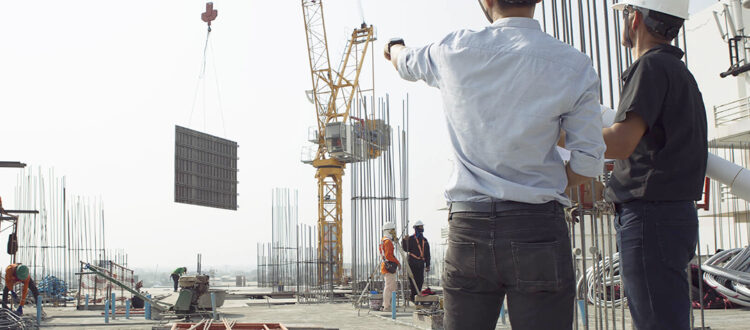 Budget 101: Understanding the per square meter cost of a construction project
When you set out talking to general building contractor to build your home in Thailand, you may be surprised to get a Baht per square meter quote. For many builders in Thailand, it's the easy way to estimate or quote a contract price for building your home. So, if your house has a floor area of 200 square meters and the price quoted is 20,000 Baht /square meter, the total contract price to build your home will be 4 Million Thai Baht. This quote should include everything – from concrete, iron, roofing materials, walls, plumbing, etc.
It's also important to know that the Baht per square meter price varies depending on the location or region where you are building your home, and the quality you are looking for the finished project. Do you want to have Grade A (highest quality) or Grade D (lower quality)? Are you going to build in Bangkok (higher), Phuket (higher), or in a remote Thai province (lower)?
Generally, it takes for a builder contractor in Thailand about 2-3 weeks to come up with a cost estimate for your home. For large-scale projects, it would take longer. A Quantity Surveyor (QS) is the person responsible for cost analysis and development. For a QS to do his job, you need to provide him with the detailed architectural drawings – these drawings tell the QS the kind of materials required for the project, and the measurements that needed to be calculated against the materials specified.
Each construction project will vary in price to another project. For example, a 200 square meter luxury villa with high-end materials will naturally cost higher than a 200 square meter mid-range bungalow with mid-range quality standard materials. Their square meter costs will not be the same. The cost per square meter will depend on the detailed architectural drawings, material list and specifications. Costs per square meter will also depend on what's included in the square meter figure – does it include finishing materials or just the rough surface; does it include little accessories such as cabinet handles or door handles, etc. These and many more factors determine the per square meter cost of your home.
Building contractors can sometimes work their way into your building project by offering a cheap quote or a low per square meter cost in order to win the contract from you. If you are aware of the prevailing market cost per square meter and you are offered a quote way too low the market price level, you should know that it might get you into trouble later on. Contractors bidding so low for a project may end up:
● Providing you with substandard materials
● Not completing the project
● Disappearing halfway the construction process leaving an uncompleted project
● Using shortcut construction methods that might affect the structural soundness of the building or home
It is therefore important that you deal with registered construction contractor only and stay away from fly-by night firms that only want to get your money and not fulfill their end of the bargain. When negotiating with a construction or building contractor, you can politely ask for their licenses and registrations so that you get the peace of mind that you are dealing with a firm that has interest in protecting their name and reputation in the industry.