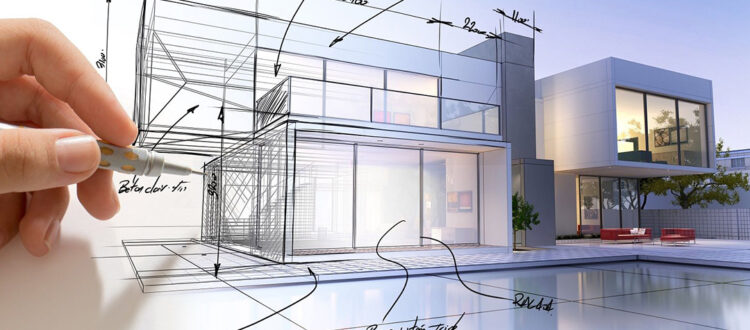 Important roles of an architect in building your dream project
We all look forward to setting foot in our dream house. It may be the elegant villa up the hill, the classy beach house along the shore, the mansion down by the valley, or the simple apartment building near the town. Although most of us if not all are aware of the importance of an architect, we always turn a blind eye. It is only when disaster strikes that we regret having not engaged one. The importance of an architect can never be underestimated. In fact, the following are some of the notable roles:
Planning and Design
An architect is charged with coming up with the plans of the property. He will draw them to scale as well as construct miniature models. When coming up with the proper plan and design, he will have considered several aspects. These include gradient, topography, type of soil, the sun's direction, construction laws, material, ecosystem, your personal preferences and much more. At the end of it, you will without doubt be living your dream.
Licensure
An architect is governed by strict code of ethics. He is expected to follow the building laws and codes to the letter. Legally, it is only a licensed professional who can design or take charge of a building. He will liaise with the relevant authorities such as the local council, building regulators or any other authority to get the necessary approvals. Therefore, by involving an architect, you will have peace of mind knowing that your house or office is built according to laid down regulations.
Overseeing the Construction
An architect is a trained professional who is authorized to come up as well as oversee the construction of buildings. Through many years of schooling and hands-on experience, he will have gained substantial knowledge on how to carry out a construction. He will oversee that all the plans and designs are strictly adhered to. The architect collaborates with other contractors such as project managers, quantity surveyors, electrical and plumbing engineers. This ensures that a client will occupy a property that is structurally sound and safe.
Project Management
Initially, the role of an architect was limited to drawing the plans, creating the models and making sure the contractors are following the plans as agreed. However, in modern times, an architect can also double up as a project manager. He will not only plan and design a project, but will also manage the project from start to finish. This will save you the added cost of hiring project managers. It will also hasten the construction since friction or conflict that exists between contractors will be minimal.
Finding the right architect may come as a challenge to many people. This may be attributed to several factors. One: availability of many professionals, two: lack of proper information, and three: intense competition in the market. When choosing the right expert, it is important to consider his reputation, experience, registration status, professionalism, and also the cost of service. Following recommendations from associates, relatives and friends, reading online reviews, comparing quotes, as well as having an informal meeting are some ways of getting a hold of a good architect.