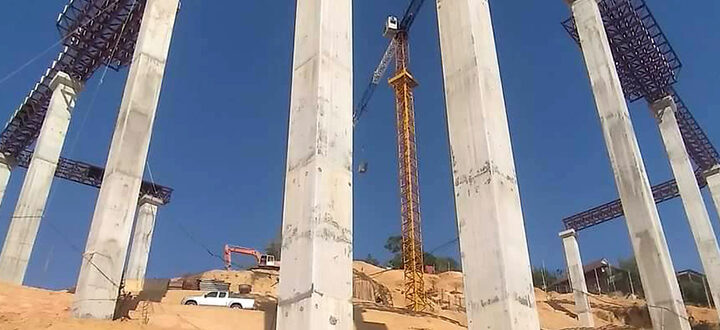 Skywalk Samet Nangshe viewpoint Phang Nga – Update #3
Sotech Asia builds 40 meters high reinforced steel columns without bracing beams for the new Skywalk at Samet Nangshe viewpoint in Phang Nga.
We have now completed the installation of the prefabricated 180-meter steel trust supported by the 10 columns. Final steel paint works at site will following this week and preparations for installing the 500 sqm triple-layer 30 mm laminated glass with interlayer and ultra-clear temper glass.
Sotech Asia offers structural design, value engineering and constructions works for your project in Phuket, Phang Nga and Krabi.